Are you fed up with...
Chasing after weight loss with the next fad diet
Running on the diet hamster wheel
Wanting to want to eat "healthy"
Tracking every calorie
Feeling guilty about eating donuts
Wishing there is a better way
Having a melt down every time you go clothes shopping
Being married to the scale 
Being overwhelmed at the grocery store
Feeling sluggish, tired, and low energy... by noon and still not sleeping well  
Being overwhelmed by all nutrition info out there
Feeling like food has power over you... 
THIS IS THE COURSE FOR YOU! 
You live in your body, it's time to get comfortable! 
Are you ready to transform the way you see your body and experience food?
In this course I will take you through 7 step-by-step modules to not just help you ditch diet culture, but help you understand the science behind nutrition and balance so that you can have your veggies and eat your cake too!
"Jessika Brown is a God-send. Literally. After 35 years of weight obsession, confusion over how to eat, hopping on the newest fad diet only to end up weighing more and fighting food harder than when I started, I knew something had to give. After 30 short days of working with Jessika I am aware of what my body needs and wants to eat! There are no boundaries, just awareness around what fuels me up and gives me energy. I didn't have to write off favs like chocolate covered cherries, either. The simplicity of her methods, clarity over why we are eating the way we are, and her solutions to free us from the food lies that surround us changed everything. Pair that with the accountability that coaching brings and I now know I've finally (FINALLY) found the answer for me.
If you've been looking for food freedom, simplified strategies to health, energy, and YES even weight loss – look no further. Jess is your gal. Hurry before the secret gets out."
Stef Gass, CEO & Supermom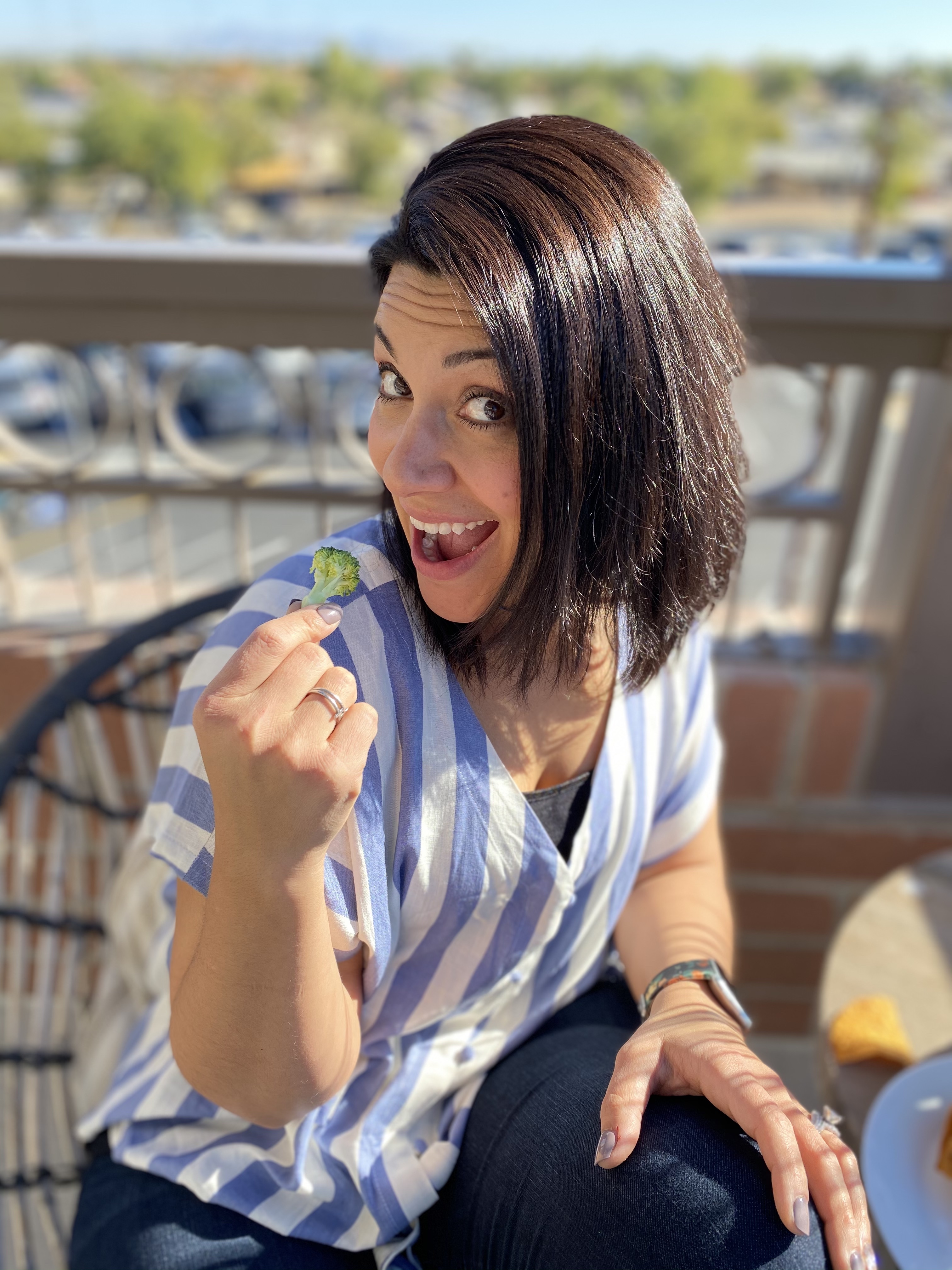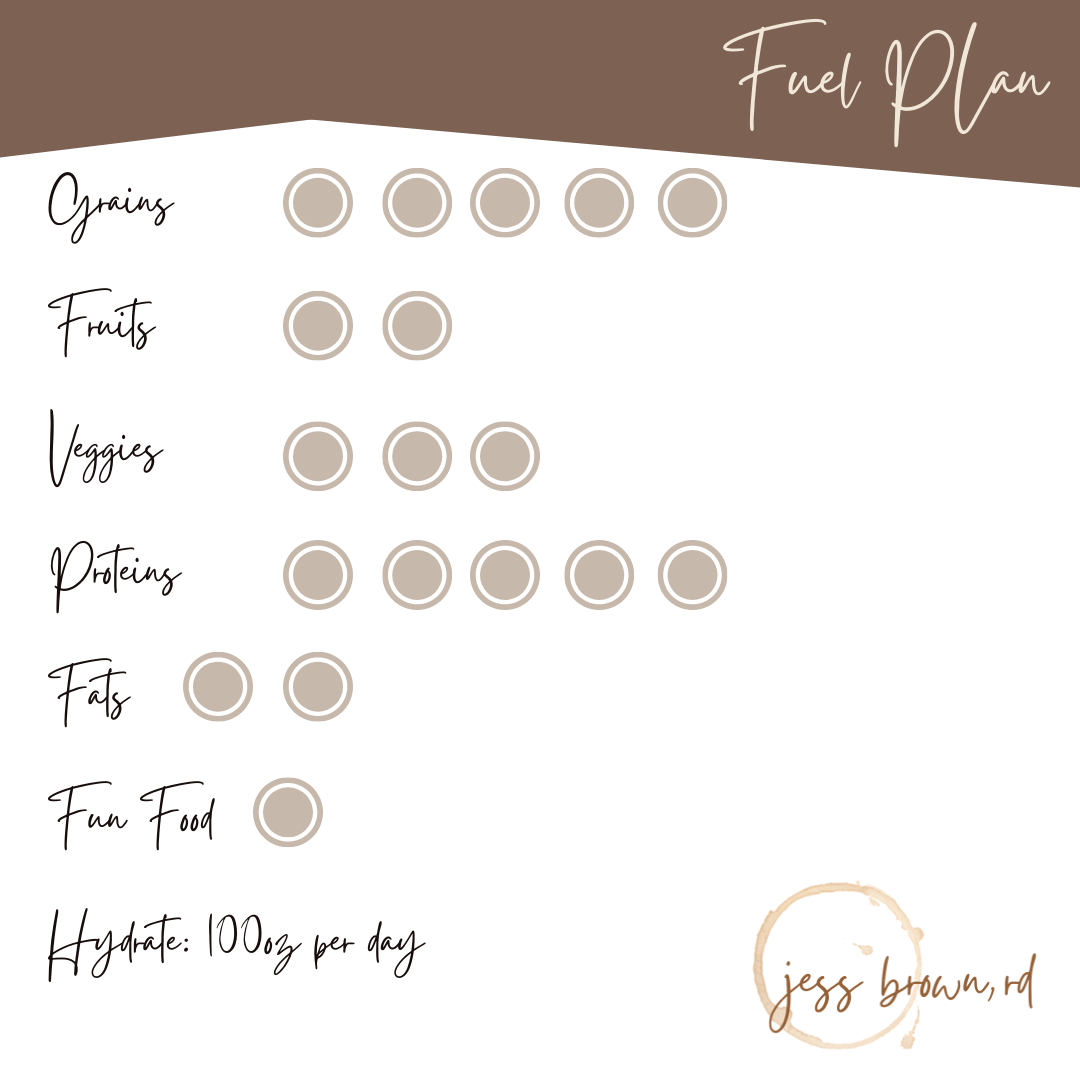 BONUS! Valued at over $265!
Private analysis and customized Fuel Plan written by Jess Brown RD!
Full access to my e-book "Beat Body Bullying"
Discount on Fuel Plan App (upon request)!
Downloadable logging templates, shopping lists, snack lists and more!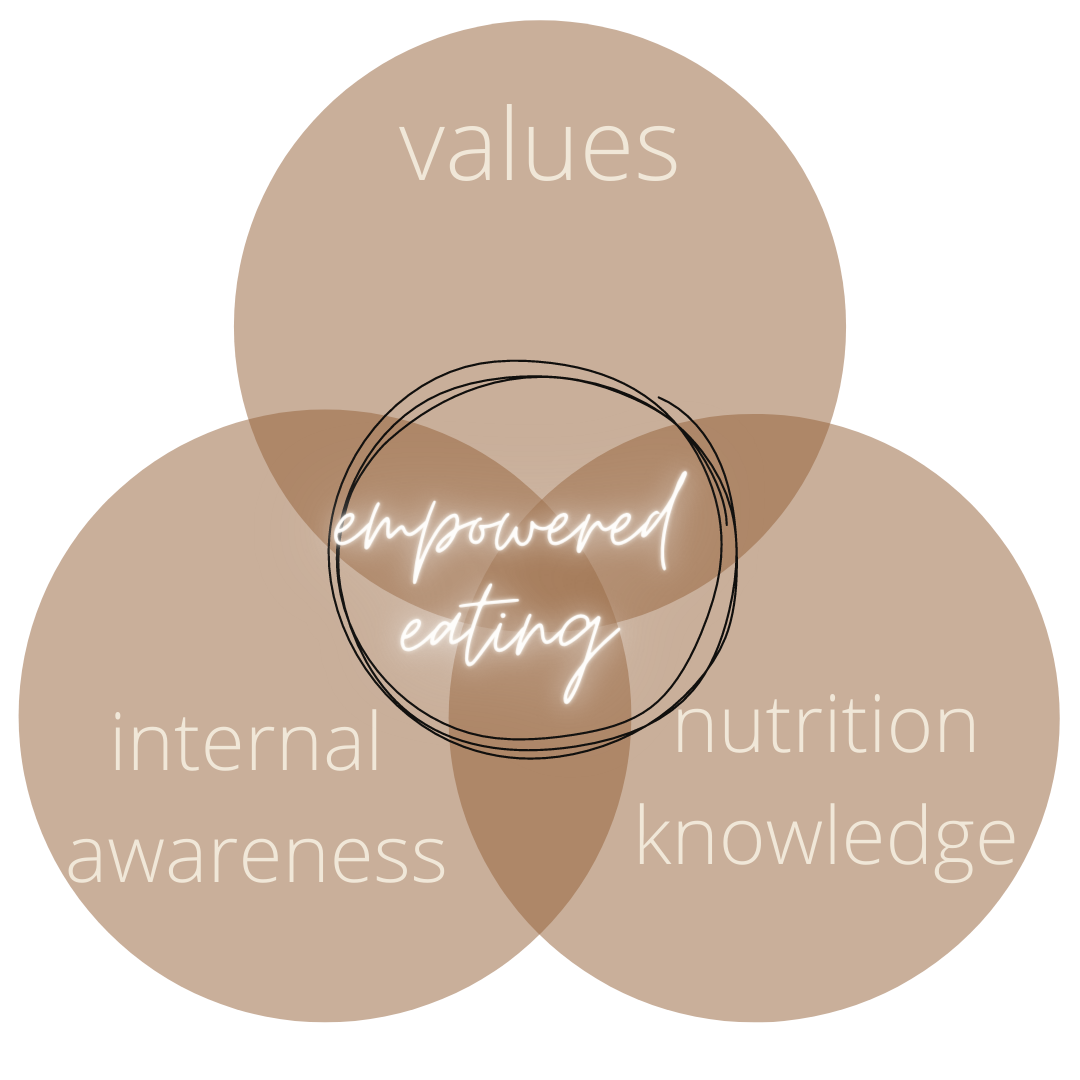 Empowered Eating
Find food freedom in a step by step process that overlaps YOUR values, understanding YOUR body's response to food, mixed in with all my favorite nutrition neRD bombs.
In this course we DO IT ALL!
Values? ✔️
Hunger and fullness awareness? ✔️
Nutrition education? ✔️✔️✔️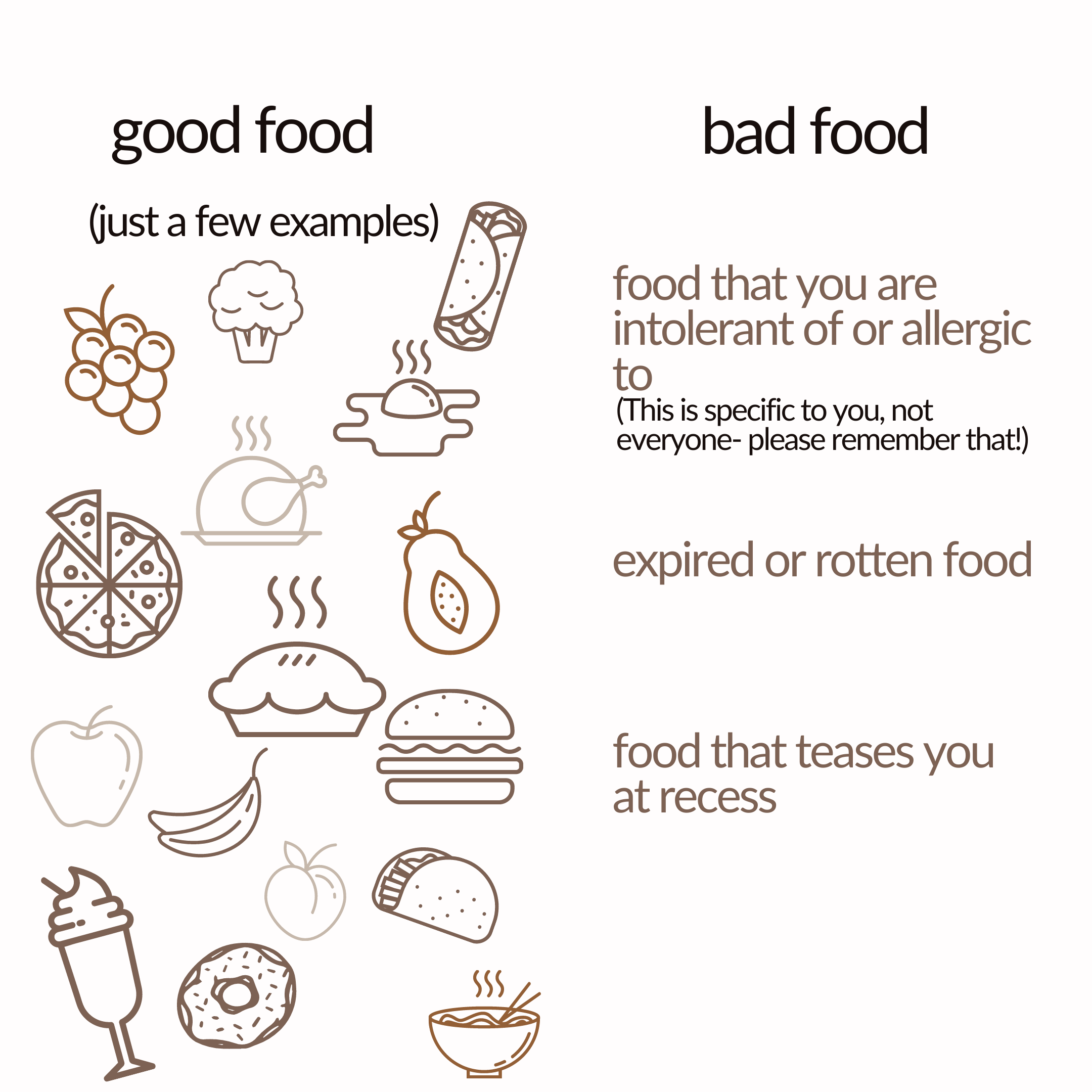 Ditch Diet Culture
Diet culture tells us there is a good/bad list, a right/wrong way to eat... BLAH BLAH BLAH!
In this course we CRUSH these lies and build a nutrition philosophy to firmly stand on!
The key to sustainable food freedom is your foundation. I walk you through building a food foundation that can withstand any new sparkly diet promise or bad PMS days!
You ready to live comfortably, energetically, and boldly in your body???
Fuel Her Awesome Food Foundation Modules
Available in days

days after you enroll

Fuel Her Awesome Food Foundations
I've been there.
I haven't always been this free eating donuts...
Feeling uncomfortable in your body and fighting with food on the daily is an energy suck and a life thief. I spent WAY TOO MANY precious years there...
I had the eating disorder.
I tried to fix my insecurities with a "better body".
I yo-yo dieted where I lost and gained the same 5# for years.
I hated exercise
...and it was exhausting.
But, I've learned how to let it go and build a relationship with food that balances energizing food AND donuts.
After a decade of personal struggle followed by over 11 years of a career in dietetics, I combined this with all I know about food and exercise. Having overcome these obstacles myself and seen SO MANY other women do the same, I am so excited to share all the details with you in this program.
Click here to listen to my story!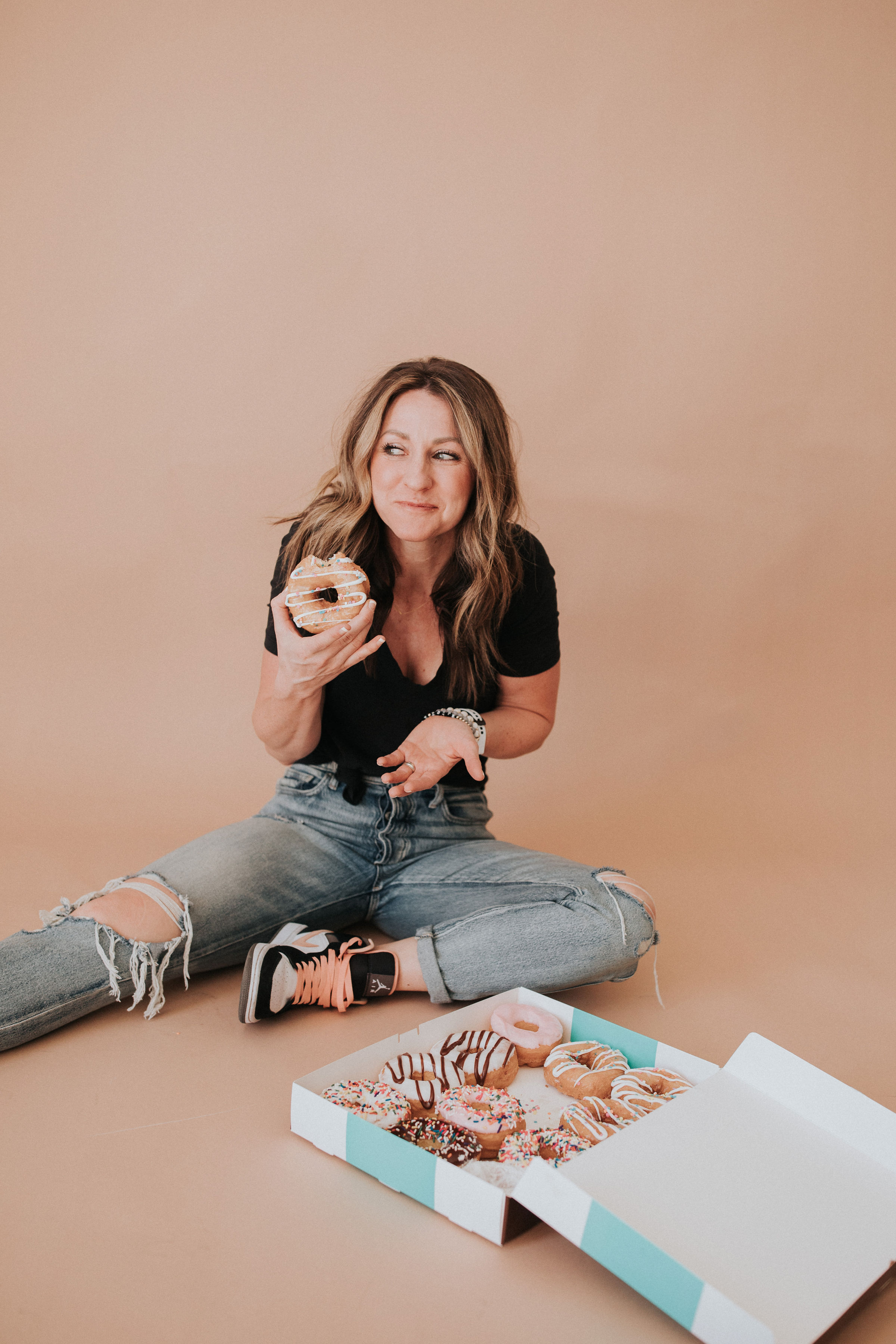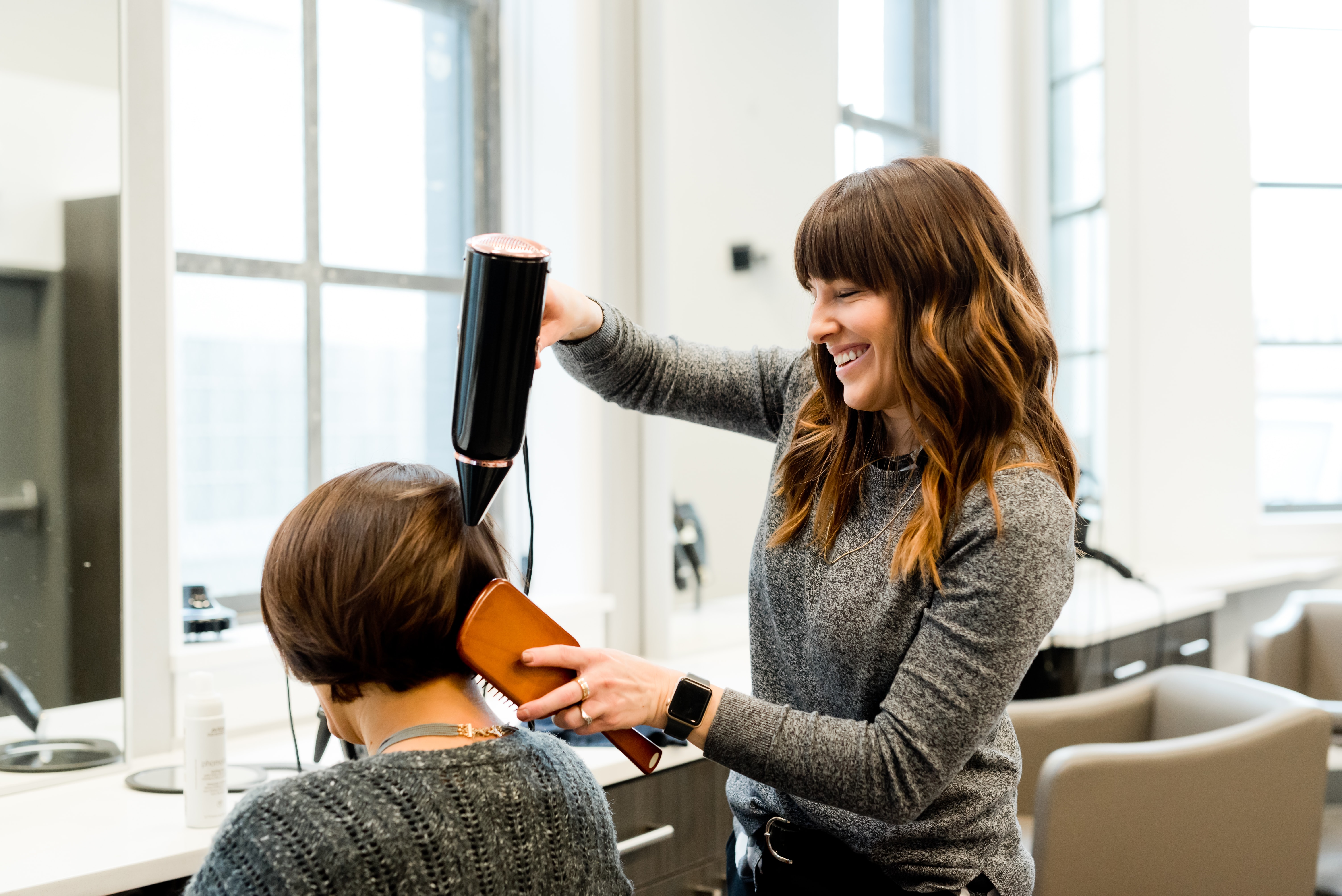 Martha's Testimony
"I contacted Jess in hopes of gaining more knowledge about the foods I have been eating. I have always been an athlete and eaten "healthy" but never really knew the science behind food. Not only did she exceed my expectations but she gave me realistic goals that I am able to attain. She was inquisitive about my daily life activities, food journal, and my goals and expectations. When I got her assessment I was extremely impressed! Seeing as how I live in Denver, she was easy to communicate with! I would recommend her 10 times over."
Martha McFadden, Salon Owner & Supermom
Frequently Asked Questions
When can I start?
The moment you purchase! This course is a self-paced course that allows you to come and grow as you please and your schedule allows.
How long do I have access to this course?
FOREVER! This also means you have full access to any updates to this course in the future- absolutely FREE!
What if I am not satisfied with the course?
We do not offer refunds for this e-course. If you experience any technical difficulties or need additional support, please reach out to Jess at [email protected] While we feel 100% confident you will learn and grow through this course, we cannot guarantee any specific outcomes. By viewing this page and any of it's content you are agreeing to all parts this disclaimer.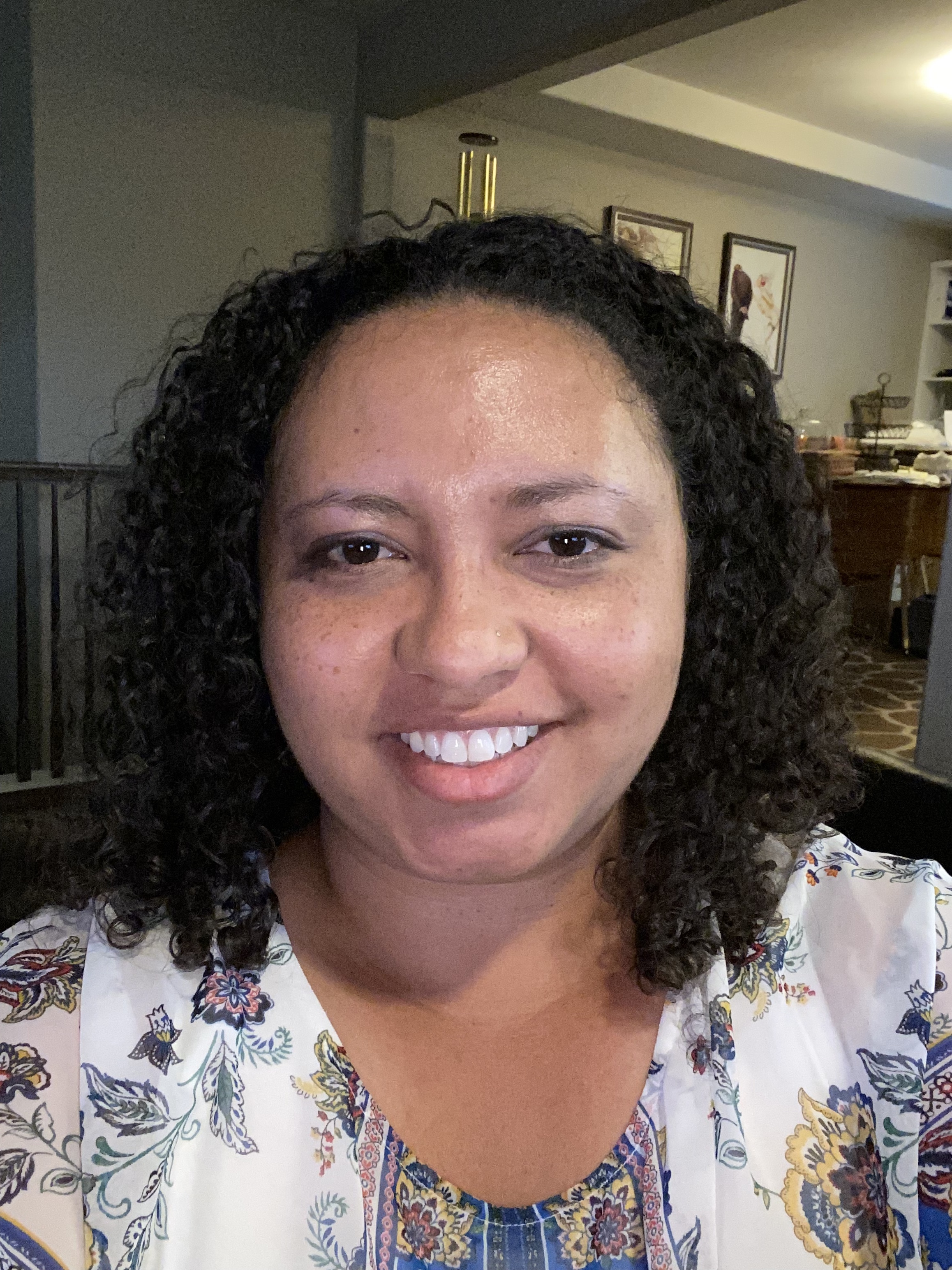 "Jess' e-course has really helped me begin to tune into my body's signals. The first few weeks of the course learning about hunger cures and satiety really helped quite some of the noise in my head that surrounds whether I should or shouldn't be eating something. 
I made my sister sign up for the course as well and we've both felt so much better in our bodies because we're really learning how to listen to them. 
Thanks Jess for helping me become a better me!"
Abby Rector, Billing Specialist and Supermom