You're SO DONE with...
→ Trying all the get-skinny-quick schemes only to gain even more weight.
→ Tracking every calorie Monday through Friday, falling off the wagon over the weekend, and then feeling ALL THE GUILT.
→ Obsessing about that "magic number" that you want to hit on the scale.
→ Feeling tired, not sleeping well, and turning to food as a coping mechanism instead of wanting to eat healthy to fuel your body.

If you're SICK of food having power over you and are ready to become empowered WITH your food, this is the course for you.

(After all, you have to live in your body - so why not get comfortable in it?!)

Hey there, I'm Jess Brown.

Registered dietitian, wife, mama and lover of all things food.

In just over a year and a half I've gone from: diet-obsessed, keto weekdays, pizza and carb overload weekends, 2-hour daily workouts, and a ton of guilt - to food freedom! Then, to clean, healthy eating with flexibility.
What a dream come true!
Now, I am in full control of what goes into my mouth and I see food as fuel instead of binge eating all the things 'I'm not allowed to have', or obsessing over unrealistic numbers. I am stronger, leaner, and have fallen in love with my body, health, and new partnership with food and fitness.
Jessika is truly a Godsend. She took me one step at a time and knew when I was ready for the next thing, kept me accountable, and helped me get to this sustainable place where I'm reaching my health goals without obsession, fear, or anxiety. I am now an empowered eater and I know if you let Jess help you - you can be too.


STEFANIE GASS
CEO & Supermom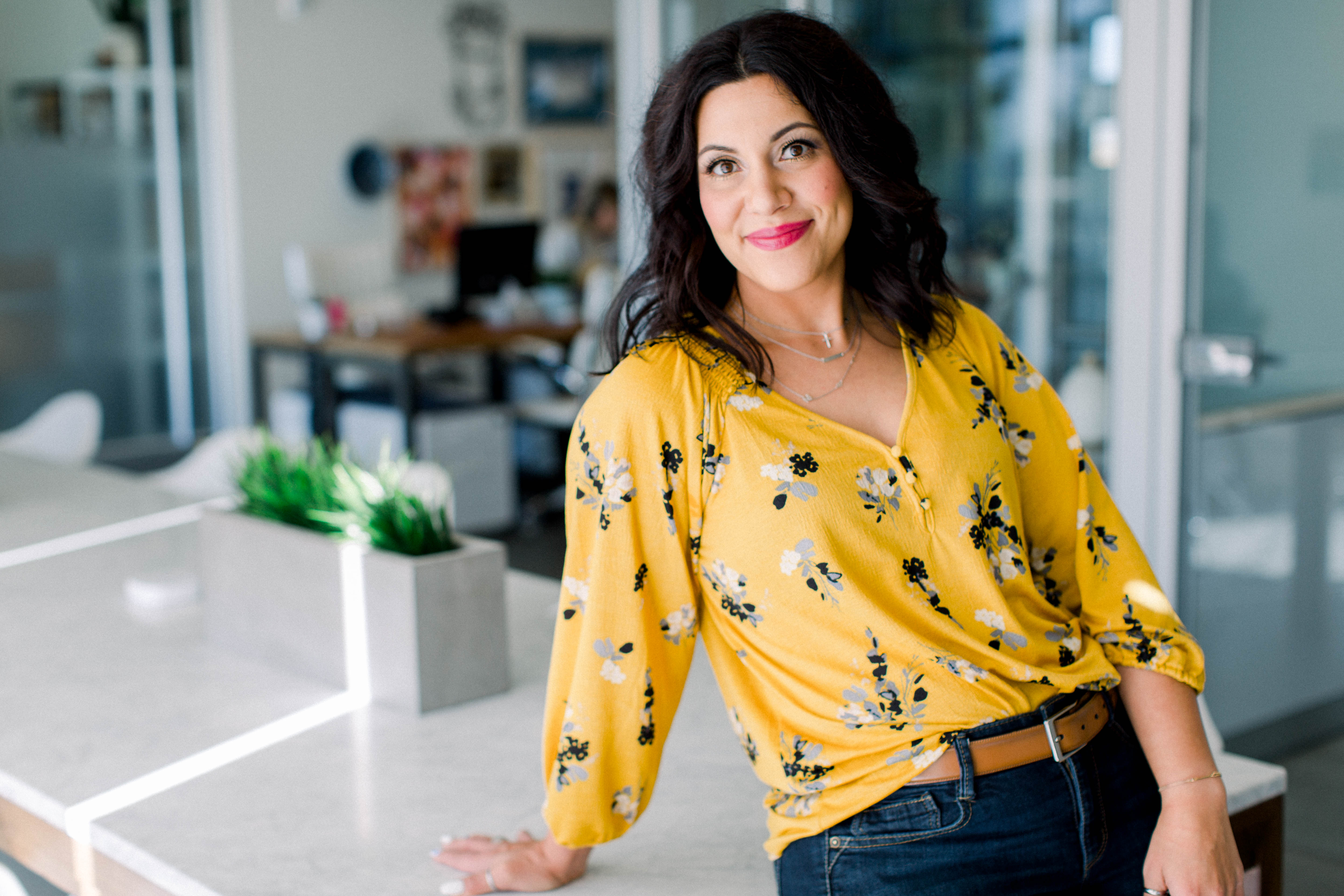 Take a Peek Inside Food Foundations
A Few of the Perks Include:
A completely customized Fuel Plan so that you know EXACTLY what and how to eat.

A DIY framework using my Body Confidence Method, that will teach you how to partner your values and internal awareness WITH nutrition knowledge.

The easy-to-follow guide where I'll help you ditch diet culture once and for all - yet still being able to sustainably get more fit and healthy

(all while LOVING your body!)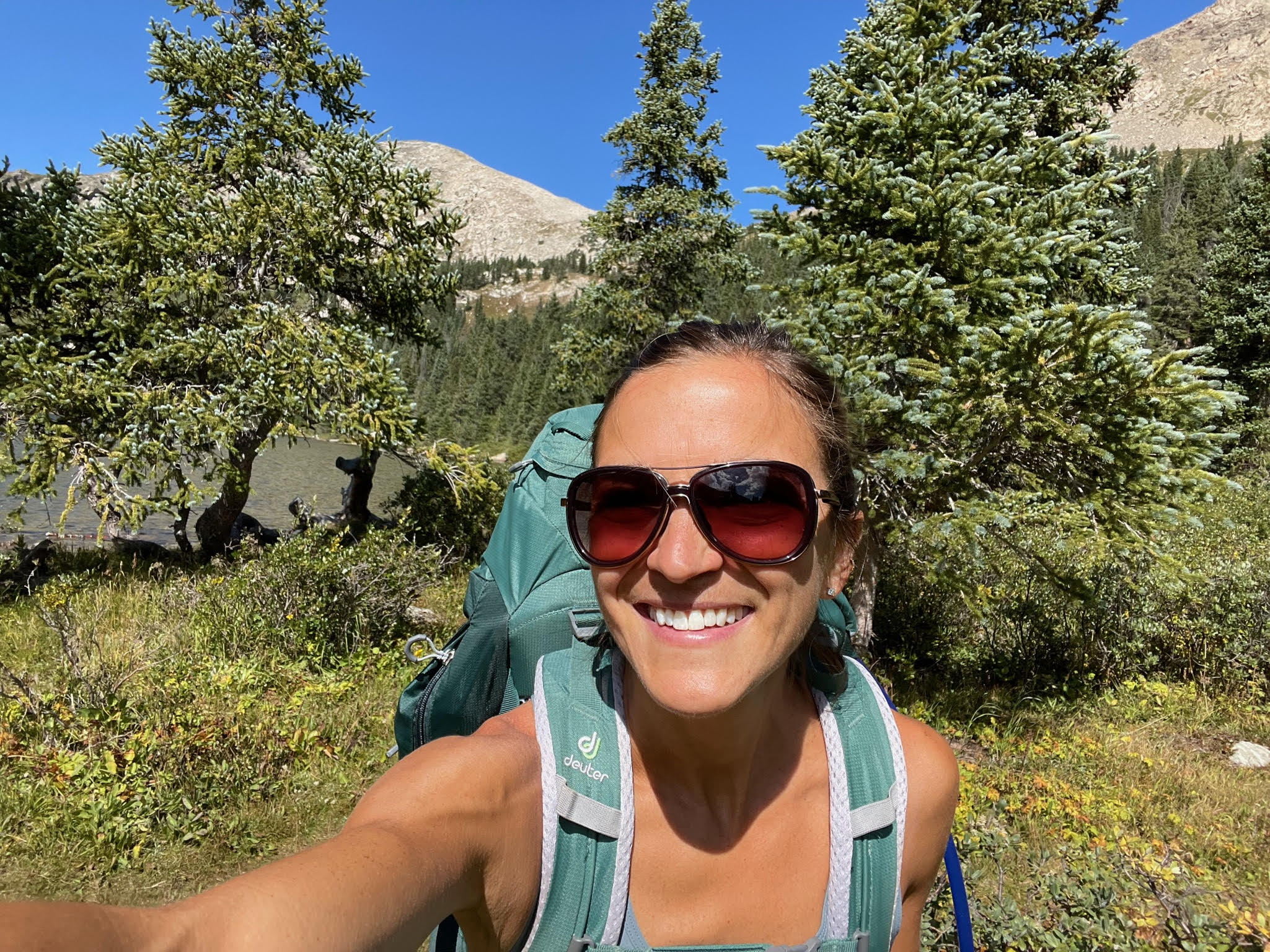 Wow, I never would have thought I'd come so far in 12 weeks.
I have suffered from anorexia, bulimia, body dysmorphia and over exercising for over 20 years. I have been through treatment as a teenager but fell back into old patterns consistently. It took years for me to come to terms with my disorder and I could only start doing the hard work when I was ready.
And when I was ready, Jessika was exactly who I needed. Her knowledge, compassion and honesty have made this process one that I am learning to cherish. I feel so blessed to have found someone I completely trust in my corner as I continue to learn to trust and forgive myself.


The combination of e-book, course and sessions was perfect. The format was clear, easy to follow and honest. Taking my time through the e-book has been the best. I've rewatched videos at different points of this process and have gone back to reassess.
SARA
Runner, Triathlete, & Supermom

Within 4 days, YES 4 DAYS, I could not believe how much better I was feeling! 
I don't have a scale, so I can't measure my progress by that number. BUT I DO KNOW I have more energy, I can work out longer, my clothes fit more comfortably, and I'm sleeping better!
I have been following Jessika's food plan for me for about a month. The benefits and progress I have seen, have only solidified what I knew. She is the best. The absolute best. Her knowledge is not based on trends or quick fixes. It is based on her years of extensive training, education, and experience. She knows exactly what she is doing. There is no other person I would trust with my health. Jess is the best. 

BREANNA B.
Special Education Teacher & Supermom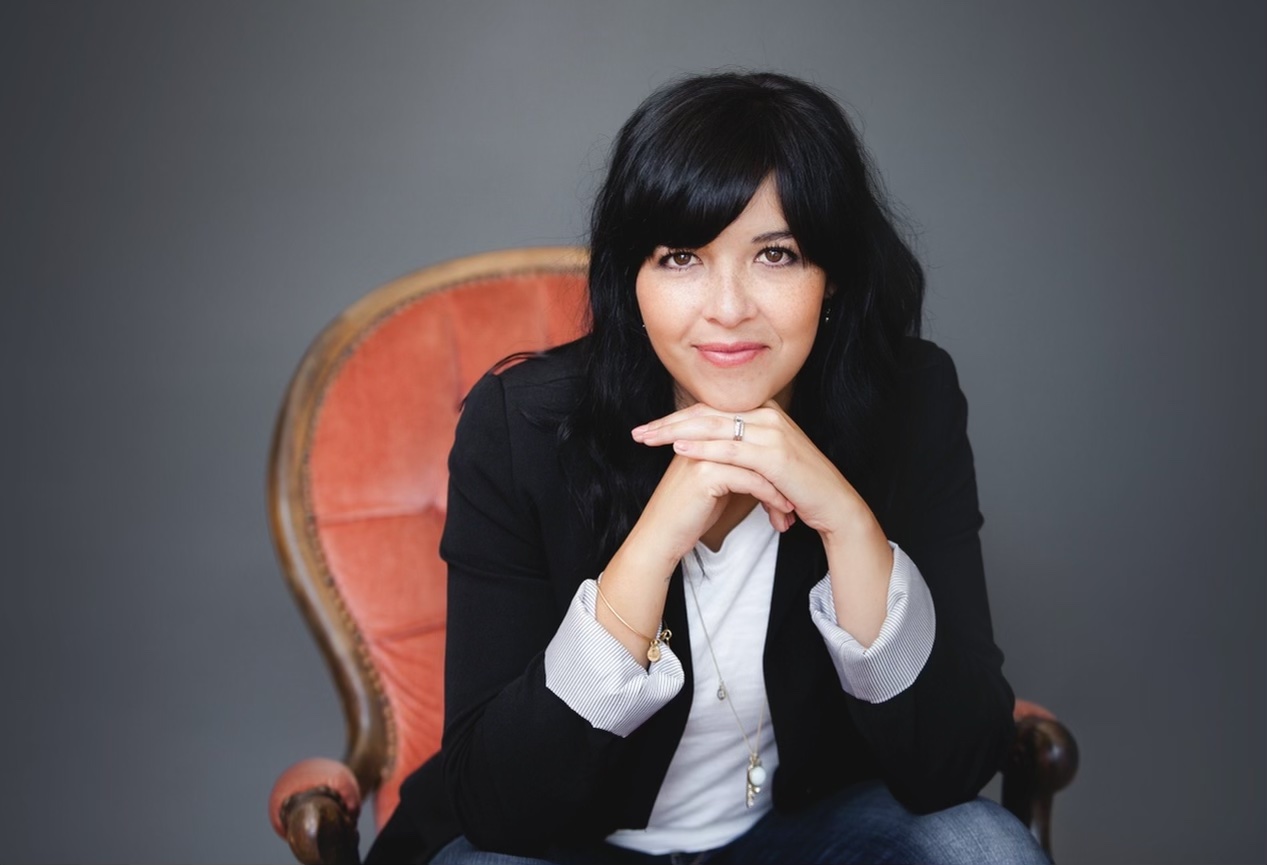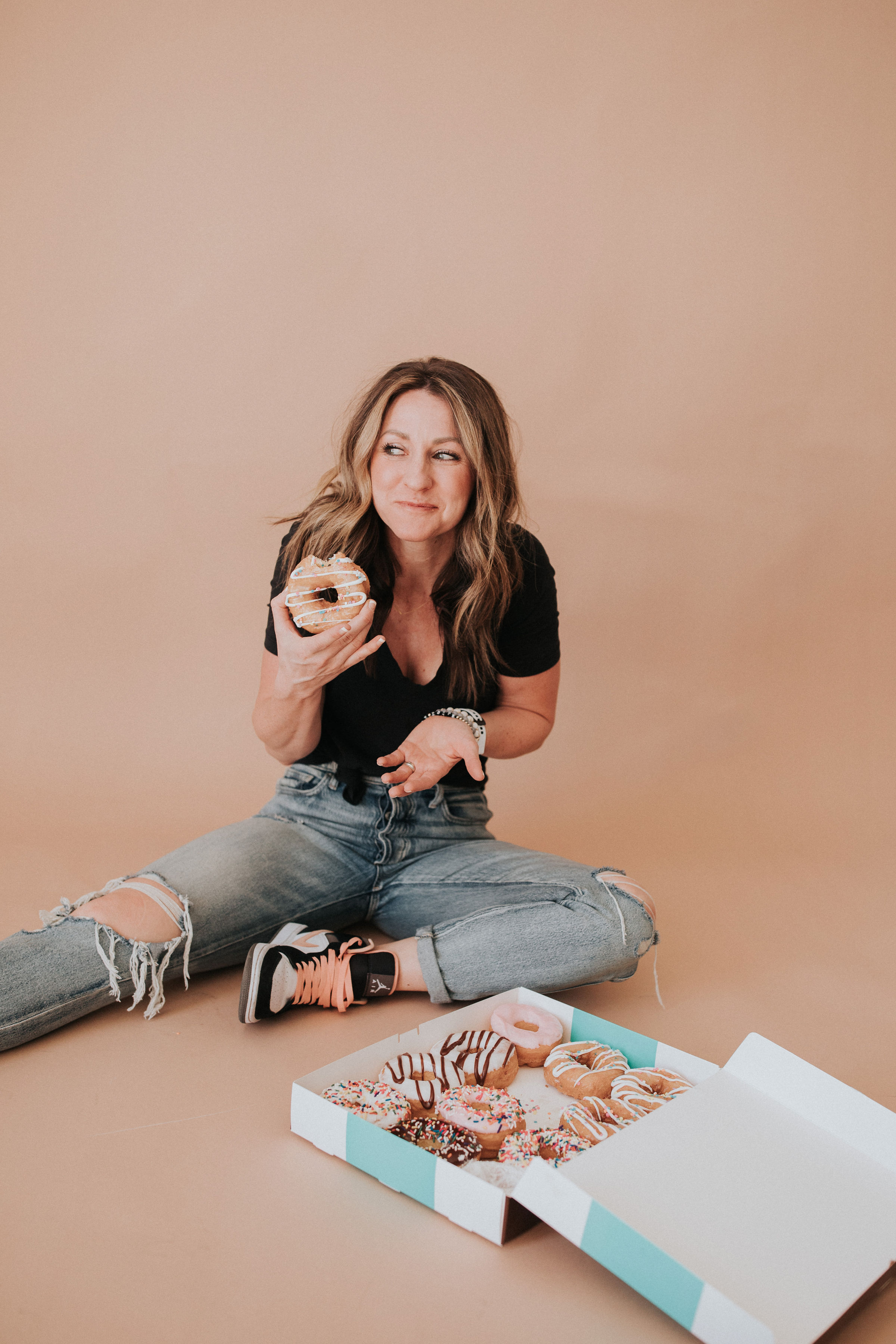 No, I haven't always felt this good about eating donuts...

In fact, I spent WAY too many precious years feeling uncomfortable in my body and fighting with food on the daily.
I had the eating disorder
I tried to fix my insecurities with a "better body"
I yo-yo dieted where I lost and gained the same 5 pounds for years
I absolutely hated exercise
...and it was all SO time consuming and exhausting.
Now, through the Body Confidence Method, I've learned how to let it go and use food for fuel.
I now know how to hit my goals WHILE having donuts with my kids - and life is so much more fun!
Food is no longer an obsession, but my best partner to have energy and feel my best.
Now, I live to teach women like you everything I know!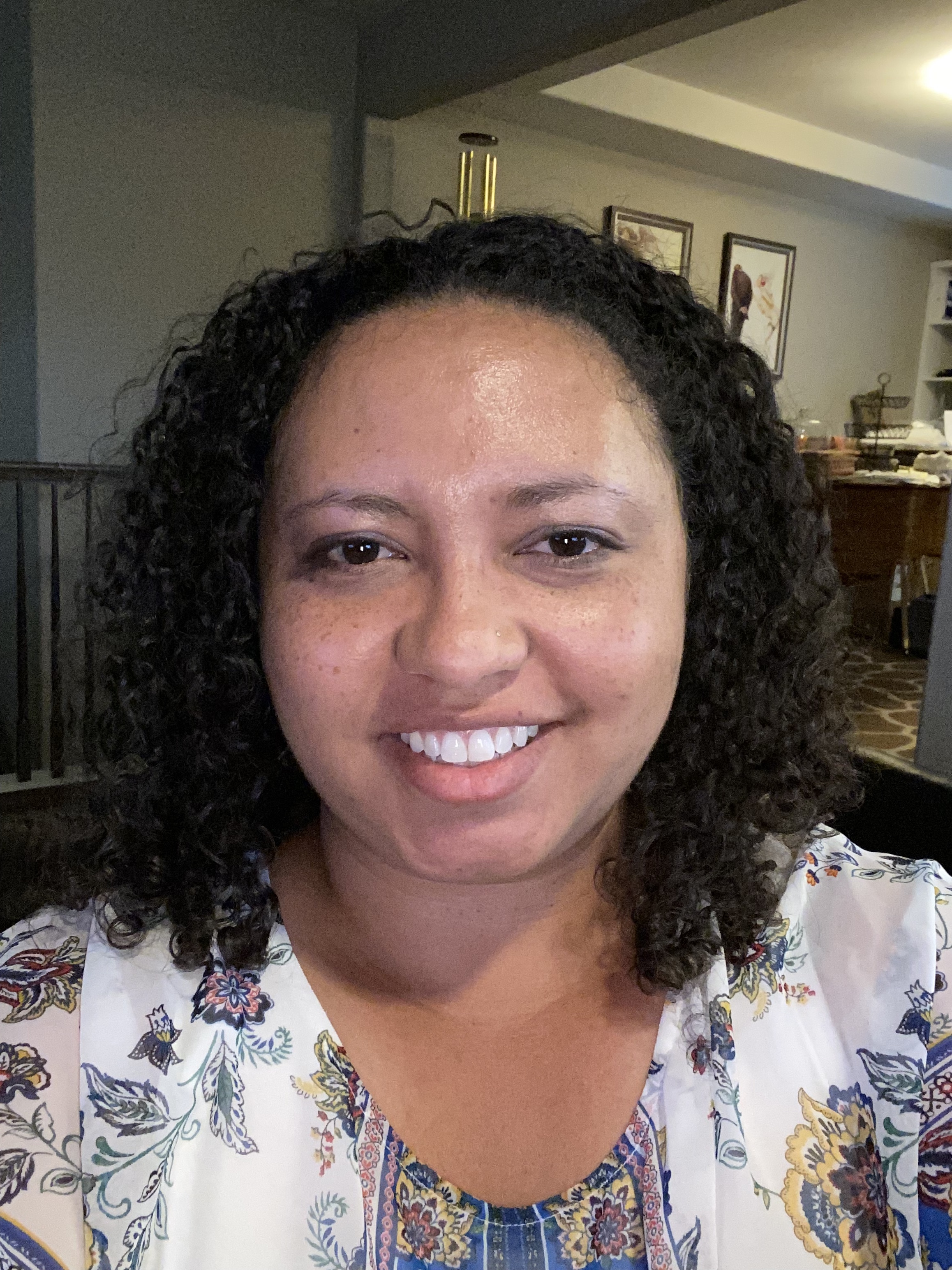 During the first few weeks of the course, learning about hunger cues and satiety really helped quiet some of the noise in my head that surrounds whether I should or shouldn't be eating something. 

Food Foundations has really helped me begin to tune into my body's signals. I made my sister sign up for the course as well and we've both felt so much better in our bodies because we're really learning how to listen to them. 
Thanks Jess for helping me become a better me!
ABBY RECTOR
Billing Specialist & Supermom


Frequently Asked Questions
Q: When can I start?
A: The moment you purchase! This course is a self-paced course that allows you to come and grow as you please and your schedule allows.

Q: How long do I have access to this course?
A: FOREVER! This also means you have full access to any updates to this course in the future- absolutely FREE!
Q: What if I am not satisfied with the course?
A: We do not offer refunds for this e-course. If you experience any technical difficulties or need additional support, please reach out to Jess at [email protected]. While we feel 100% confident you will learn and grow through this course, we cannot guarantee any specific outcomes. By viewing this page and any of it's content you are agreeing to all parts of this disclaimer.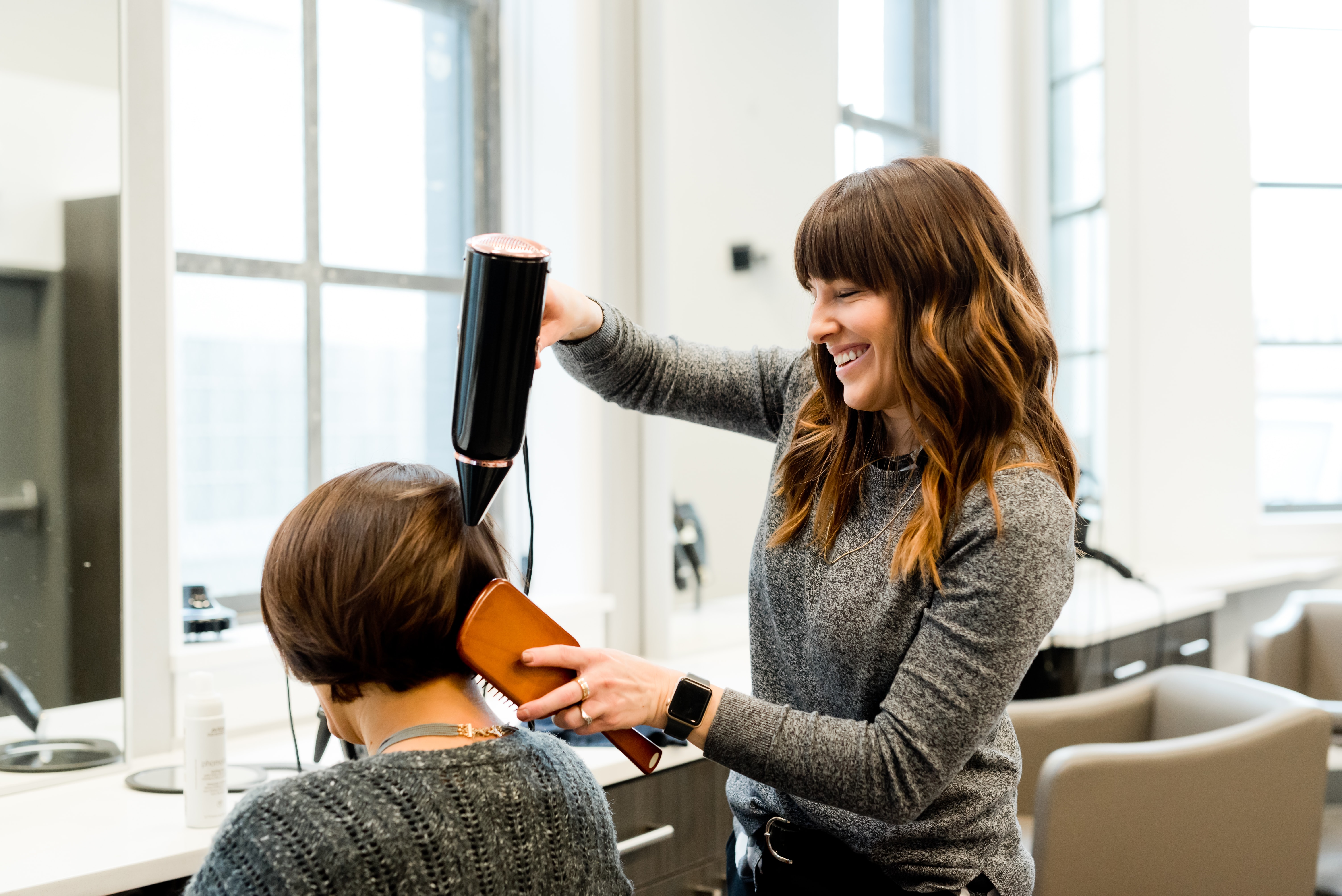 I have always been an athlete and eaten "healthy" but never really knew the science behind food. Not only did Jess exceed my expectations, but she gave me realistic goals that I am able to grow into and attain.

I contacted Jess in hopes of gaining more knowledge about the foods I have been eating. She was inquisitive about my daily life activities, food journal, and my goals and expectations. When I got her assessment I was extremely impressed! Seeing as how I live in Denver, she was easy to communicate with! I would recommend her methods 10 times over.
MARTHA MCFADDEN
Salon Owner & Supermom


I have struggled with an eating disorder while competing at the highest level of collegiate athletics and now the professional Olympic team world. Through it all, Jessika never gave up on the belief in recovery.
Since finishing my NCAA career and starting as a professional athlete, Jessika has held me up through my toughest days and darkest moments. She has supported me through my hardest hurdles, battles, training & hard work of my career thus far. She has never once made me feel lesser than or shamed and instead has held my hand while challenging cognitions I have ignored for the last 5 years...my eating disorder.
She is a gift to this world and I could write a novel about all her amazing qualities, personality, and just her being the best.

CHARLOTTE PROUSE
Olympic Team Athlete & Professional Runner